The global chip shortage was such a big deal it has its own wikipedia article. Me (and apparently the entire world) wanted to have the latest tech to use while being locked up at home.
If you can't beat 'em, join 'em
Basically, finding one of the latest GPUs or CPUs was almost impossible. Scalpers and bots have made online shopping a nightmare but I was determined to find them at MSRP.
Thankfully, there are some bots out there that check stock and report back in places such as twitter, telegram, or discord. I had success using the discord ones such as pcbuildhelper.com and StockDrops and turning on notifications.
Tips for grabbing the parts
The easiest places seemed to be the ones with the best bot protection (Best Buy) or ones that forced people to do local pickups (Walmart).
Best Buy seems to do their drops every morning, 2 weeks apart on a Tuesday.
Amazon.com's in-stock APIs seem to be ahead of their website. If you see a notification, click the buy now button and it will say purchase failed. You can refresh this page and grab it as soon as the actual stock goes live.
If you are looking for consoles, good luck. Sony has bot protected direct sales every so often with a queue.
After way too many hours of effort, I was able to acquire (at MSRP) a RTX 3080 FE and an AMD Ryzen 9 5900X CPU (pictured below):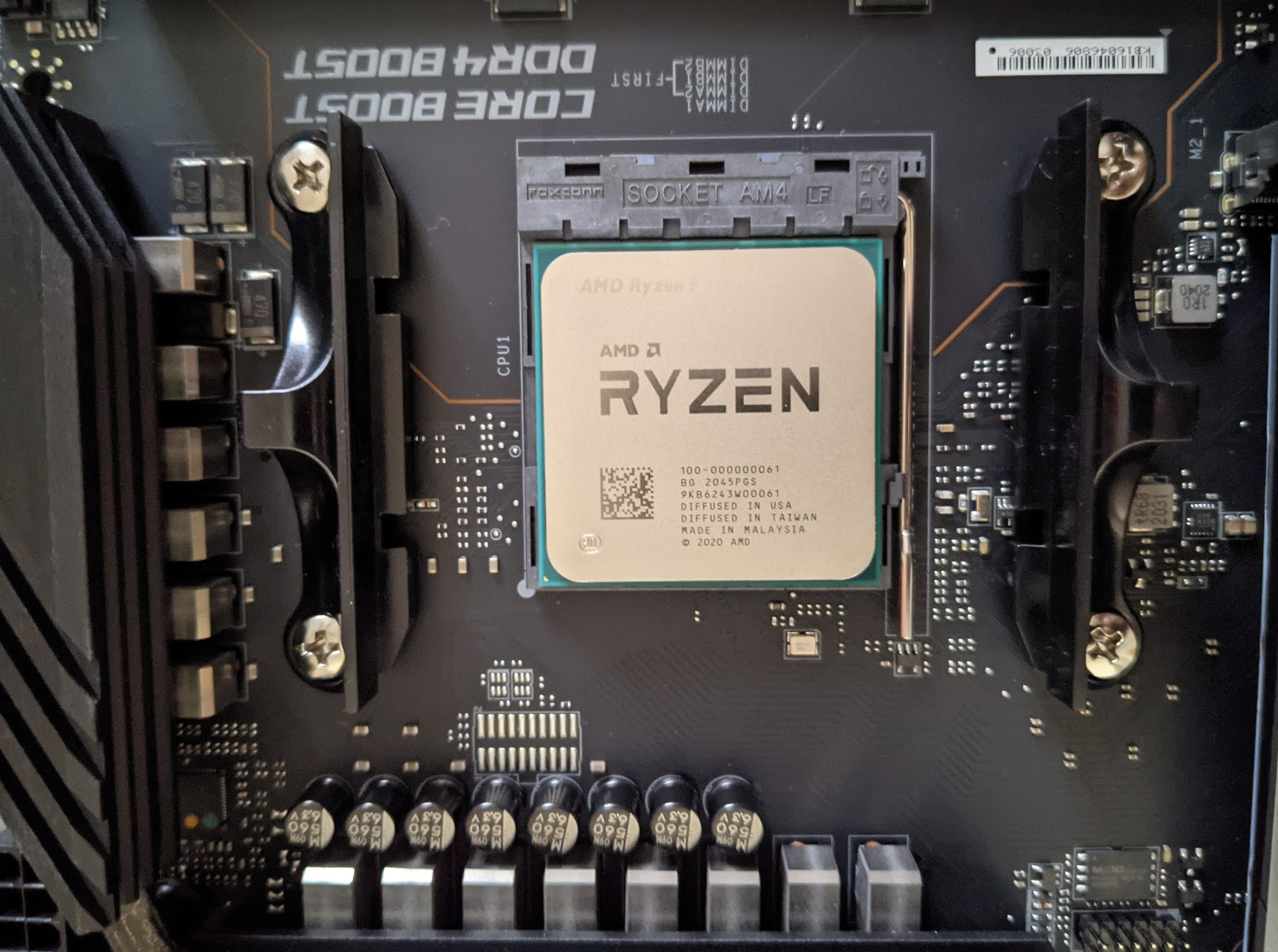 The Build
My final parts list can be found on pcpartpicker. My goal was: a PC that can run the latest games at 1440p 144hz on max settings while still having a hefty amount of RAM for when I am doing some memory intensive database work.
Oddities include having to flash the latest BIOS into my motherboard without a CPU even installed into it. My CPU was so cutting edge that it didnt ship with support built in: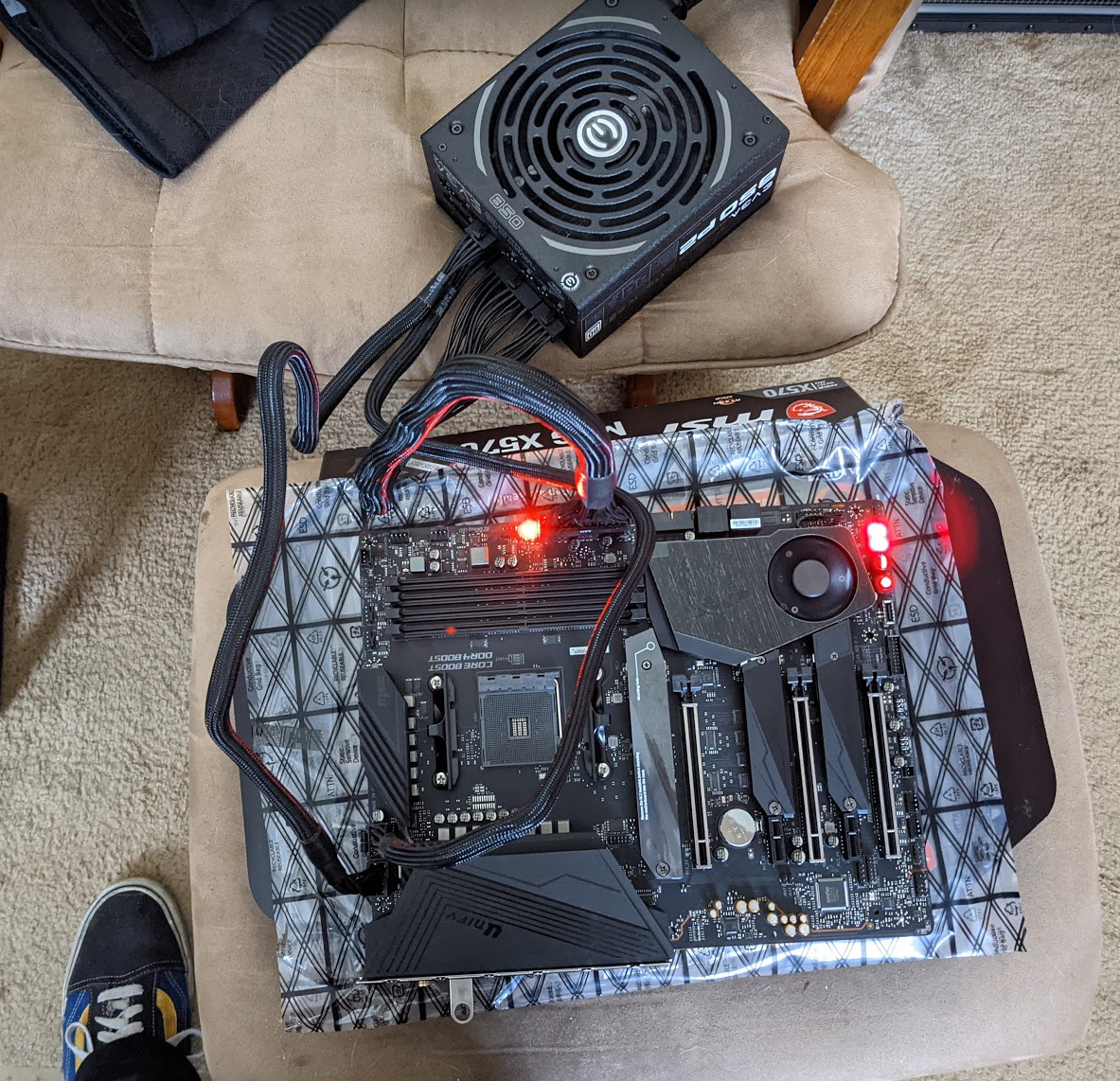 Final thoughts
Walmart.com now thinks I am a robot due to pressing F5 so many times on their website. Now, when I shop online there I get constant captchas.
A pic of the (almost) final result. Not pictured:
Improved cable management
Turned off red lights in motherboard BIOS
Installed software and made the RAM white to match the GEFORCE RTX logo